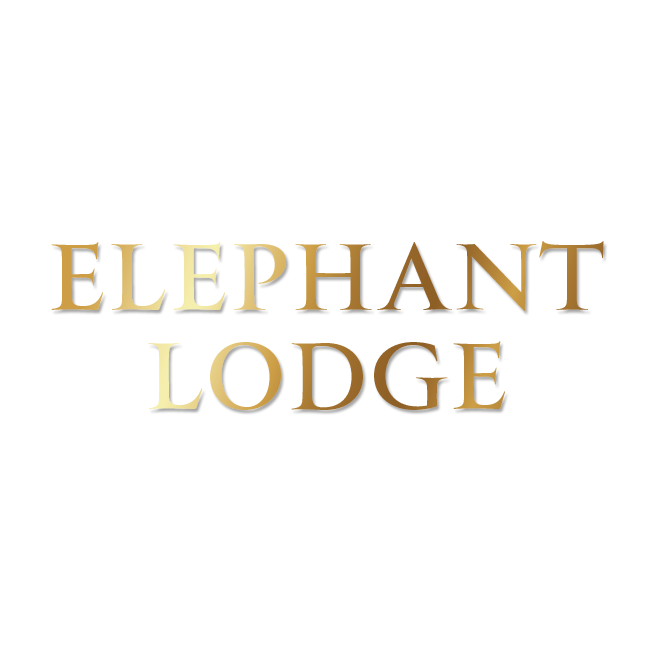 AN EXPERIENCE UNLIKE ANYWHERE ELSE
IN THE UK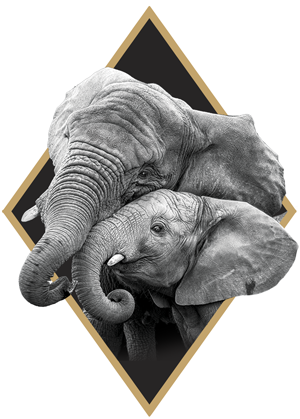 Wake up to an amazing view of an African elephant right outside your lodge. 
The six luxurious, authentically themed lodges have thatched roofs and can accommodate up to five or six people.
Each two-storey lodge has a large, open-plan living area with lounge and dining spaces as well as a downstairs bedroom with king-sized bed. Stairs lead to an upstairs bedroom that can sleep up to three or four people, depending on the Lodge, providing fantastic views as the sun sets. There is also the opportunity to add a cot for small children.
A spacious balcony with outside seating area allows you to relax, overlooking our African elephant as she roams her incredible new expanse and comes right up to her drinking pool!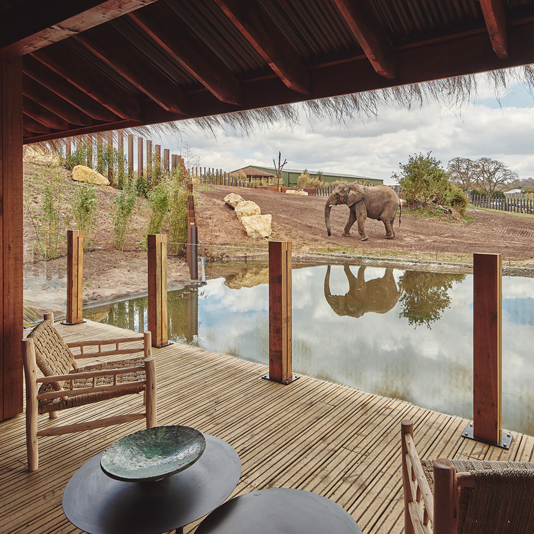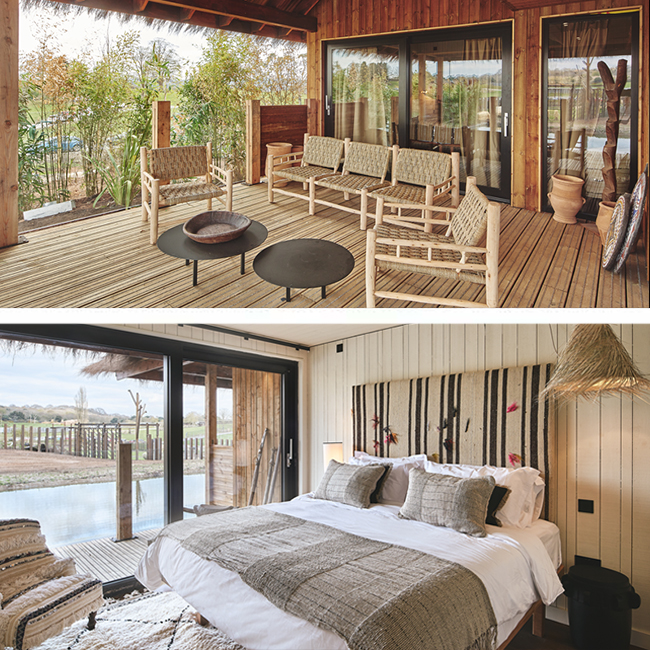 Watch the world's largest land animal roaming right outside your Lodge.
Elephant males leave their mothers' groups when they mature and will only re-join a herd if they become dominant and enter 'musth'.
You can observe our two African elephants from your Lodge; mum, Five, can be seen right outside and you can view young Sutton in his neighbouring paddock.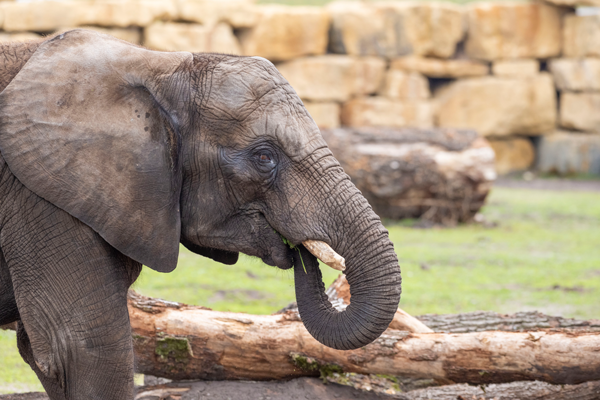 • Exclusive use of an Elephant Lodge for up to 5 or 6 people (depending on Lodge chosen)
• Incredible views of elephants as they roam their habitat and drink from their pool
• Two-day Admission Ticket to West Midland Safari Park and all attractions
• Two-day Ride Wristbands to use in the Adventure Theme Park*
• Breakfast and dinner
• Outside balcony
• Bedding and towels
• Hairdryer
• Widescreen TV
• Free WiFi
• Hot drink making facilities
• Minibar Fridge (charges apply)
• Microwave
• Robes
• Noble Isle Toiletries
• 24-hour concierge
• Free parking
*Summer season only.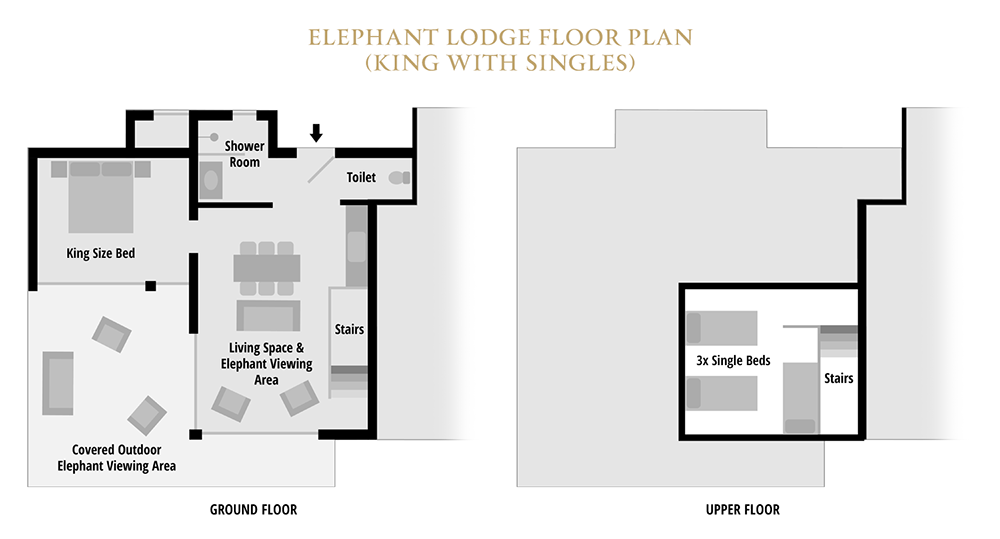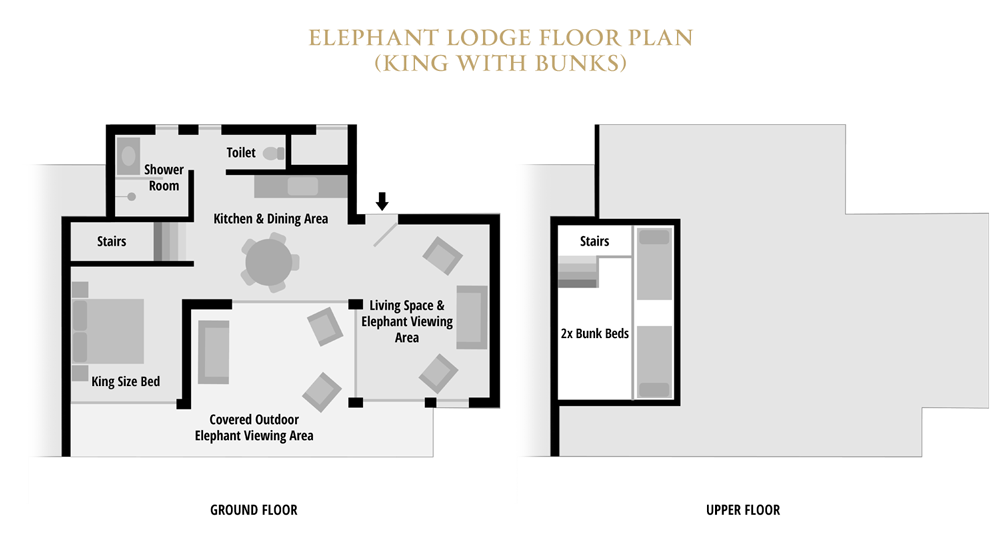 From £490 per night, based on 2 guests.
Additional guests:
£175 per adult per night
£125 per child (3-15yrs) per night
£20 per under 3 per night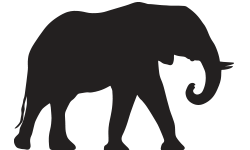 REGISTER FOR THE LATEST UPDATES AND BOOKING EXCLUSIVES
Be the first to know all the latest details & availability!