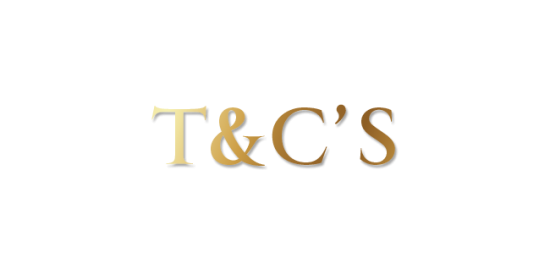 We are dedicated to ensuring you and your party have an exceptional and memorable stay with us. Please see below our Terms and Conditions, to help explain what is expected from both us (West Midland Safari Park) and you, our guest. If you are unsure of anything after reading our Terms and Conditions, please don't hesitate to get in touch with our Team.  
Booking 
y
our 
s
tay
Important information before you book: 
You must be over 18 to make a booking.

 

There must be at least one adult (18+) staying in each Lodge. 

 
Booking procedure 
Full payment by credit or debit card is required at the time of making your booking. This can be taken online or by telephone. Please ensure you have read all details regarding your stay before booking. We regret that we do not accept AMEX for bookings online or in the park. 
Payment confirmation 
If any of the details on your confirmation email are incorrect, or require changing, especially your address, you must inform our Reservations Team with your contact details.  
Our agreement 
A contract (our agreement) is formed when we receive the required payment and you have received a confirmation. If you do not receive a confirmation within 24 hours, please contact our Team immediately. Required payment means the full amount due for your stay. Our agreement incorporates the entire portfolio of the services or products we offer, the confirmation and this agreement (which we sent to you following your telephone reservation or which you accepted online at the time of booking). Our agreement with you binds you, (the person named on the confirmation), and all members of your party, including children and any day visitors. You must ensure that all members of your party are aware of and accept all of this agreement. Our agreement continues until the last member of your party has left West Midland Safari Park, including any extension to your stay and for such time afterwards as may be necessary. We will send your confirmation via email, explaining the price for your stay and any additional charges.
All members of your party are subject to West Midland Safari Park's Admission T&C's, a copy of which can be found here.
West Midland Safari Park may, in its sole discretion, revise or change these Terms and Conditions (in whole or in part), the content of our website or Lodge package at any time without prior notice to our Guests.
The price of your stay and what it includes
The most up–to–date prices for accommodation are shown on our website. Any prices shown on our website or other communications are subject to regular review and may change. The agreed price for your stay will be quoted when you make a booking and will be shown on the confirmation.  
This price includes: 
Use of your accommodation for the maximum number of guests we indicate, unless otherwise stated.

 

Breakfast and Dinner meals for all guests. 

 

Any other amenities or services described as included in the price of your 

stay is

 

in the information provided to you at the point of confirmation.

 
The price does not include: 
Use of facilities and activities not included 

in your confirmation

, for example,

VIP E

xperiences

 or Minibus Guided Tours.

 

Meals

 within the Safari Park

, unless 

detailed as 

part of your 

booking.
Tax and price promise 
All relevant prices include VAT at the appropriate rate. We have the right to increase or decrease prices in line with any change in VAT or any other dues or fees levied on your stay. We will not make any such increase to the basic cost of your break within 30 days of your holiday start date. We will also absorb all such increases where they form less than 2% of the total cost of your stay. These provisions do not apply to insurance you may take out personally or any other separate charges you have pre-booked. 
Important Information
We Will Need to Know About You and Your Party – Including Any Special Needs
It is necessary to collect your personal information when making a booking by phone or online. The type of information we require to make a booking includes information such as names, addresses, telephone number, and financial information.
In some circumstances, we may need to collect more sensitive personal information to enable us to make provisions for guests with medical conditions or disabilities, or information from a passport to satisfy statutory requirements.
If you want more information about how we collect and use your personal information, please refer to our Privacy Policy.
Special requirements and disabilities
We welcome guests with restricted mobility, a disability, medical or particular care requirements. We aim to ensure that our services are as accessible as reasonably possible, so it is important that we are fully appraised of any needs, requirements and conditions prior to any booking being concluded. Please email our Team who will be happy to discuss any particular special requirements you or a member of your party may have.  
This may include the availability, suitability and potential reasonable adjustments to our accommodation, as well as the potential for a guest to be accompanied by someone who is able to provide for any particular needs they may have over and above any reasonable adjustments we are able to make.
A risk assessment might be required prior to confirming a booking or allowing participation in certain leisure activities. We rely on the information you provide to help us anticipate and satisfy your needs. We therefore require you to update us with any change in circumstances prior to and during your stay. 
Medical assistance and clinical waste 
Our Guest Services team provide general first aid and limited medical assistance. As such, it will often be necessary for a guest to be able to administer or attend to their own medical needs or have someone accompany them who can do so. Instructions concerning disposal of sharps and clinical waste are available. Please contact Guest Services with specific requests. 
Information about your party 
You (the booker) must be a member of your party unless we agree otherwise. Failure to provide us with full details of the make-up of your party prior to your arrival may result in access to your accommodation being delayed or denied. We want to maintain a safe and secure environment for you and your family and may ask for identification on arrival. We don't knowingly allow anyone to use or visit our accommodation who is a convicted child sex offender or subject to the notification requirements of the Sexual Offences Act 2003, or subject to a Sexual Risk Order or Child Abduction Notice. We may also need to collect specific information as required by The Immigration (Hotel Records) Order 1972.
We reserve the right to conduct security searches as a condition of entry to protect your safety and that of other visitors. We may conduct security searches of clothing, bags and vehicles, as determined by us at our reasonable discretion, including on entry and exit of our accommodation. 
In the event that we are required to provide additional specialised assistance for members of your party, or have need to make temporary or permanent repairs required to make good, or replace parts of buildings, decoration, furniture, ornaments, pictures, electrical appliances, crockery, glass ware and cutlery, as a consequence of carelessness or unreasonable behaviour we reserve the right to claim compensation from you. 
Changing your booking
You may change your booking with us for any reason provided, subject to availability and an amendment charge to cover our administration costs. You may only change your start date once and you must select your new start date within 8 weeks of requesting the change. Otherwise, the change will be treated as a cancellation and charges will be applied.
As well as the amendment fee, you must also pay for any difference in price if moving to a more expensive date. In the case of a cheaper date, the amendment fee can be deducted from the cost of this price difference, and a refund will be processed for the remaining balance. 
| | |
| --- | --- |
| Number of weeks before arrival date that notification is received | Amendment Fee |
| 10+ weeks | £50 |
| 6-10 weeks | £75 |
| 2-6 weeks | £100 |
| 2 weeks or less | £150 |
When Prevented from Taking your Stay 
If you are prevented from taking your visit to us, please contact our Reservations Team at the earliest opportunity and we will do our best to assist. You may not, under any circumstances, transfer your booking to anyone without our consent. We will not consent to a transfer where the person or party concerned does not meet our requirements.
 
Cancellation Charges
Cancellation by You 
Rather than cancel your booking, our Team will be happy to help you find an alternative date, if your booking is more than 10 weeks away. Please note that any change of date or Lodge type may involve a change in the price of your stay and an amendment charge being payable. If your booking is within 10 weeks of your stay, a charge will be incurred on top of any amendment differences. For more information please email our Team.
| | |
| --- | --- |
| Number of weeks before arrival date that notification is received | Entitlement |
| 10+ weeks | Refund in full, less 10% cancellation charge |
| 6-10 weeks | 50% refund |
| 6 weeks or less | No refund |
Please note that some separate charges, such as credit card charges, are non-refundable. Separate arrangements apply to the cancellation of activities, details of which will be provided upon your arrival on our website or at the time of booking any activities.
Cancellation and Changes Authorised by Us 
We have the right, at our sole discretion, to refuse to confirm any reservation. 
Where we have indicated that we will not accept a booking from you or accept your presence at our Reserve, we reserve the right at our sole discretion to cancel any booking you may have made or refuse to allow you to enter our Reserve or to ask you to leave our premises. If we do so (subject to the provisions of the paragraph below) we will refund any payment made but will not pay any compensation. 
We have the right to cancel your booking, or to instruct you or your party to leave the Reserve immediately, without compensation or refund, should you or any of your party not comply with this agreement, particularly terms relating to behaviour and conduct. 
If we are aware in advance that: 
The Reserve will be closed for a significant period or a period that would affect your stay date, we will: 
Contact you prior to your arrival informing you of the situation and offering alternative arrival dates.

 
Automatically convert the product to a suspended credit account.

 

Communicate the next steps and options to you.
Multiple elements of your stay or experiences specific to your individual booking are not available, and as a result, there would be a material impact on your break, we will offer you the following options, subject to availability: 
Change the start date of your 

stay

.

 

Continue with your 

stay

.

 
Offer alternative options.

 

Refund the affected experience, without any fees. This is only valid for the affected experience not the entirety of the booking / stay.

 
(Please note this excludes access to the restaurants at Spring Grove House when they have been hired out for private events. Or any of our restaurants that are unable to offer a seated service in accordance with government advice.)
Compensation will not be offered for a reduction in additional experiences or activities that have not been reserved or confirmed by us. 
Refunds
Refunds can only be made to the Credit or Debit card with the identical unique card reference number used to secure the booking. 
Refunds are not redeemable against accepted credit accounts or vouchers. 
Reservation Credit 
In the event the Park being closed for any period of time, we reserve the right to suspend your reservation, hold the deposit as a credit account and notify you in writing via email. Acceptance of credit will be automatically applied 14 days after notification. 
Notification will be sent to the email address taken to confirm the reservation. 
You may voluntarily opt to amend your reservation and the value of the deposit paid to credit. This must be done in writing to bookings@safari-lodges.co.uk
Credit is valid for a 12-month period from confirmations, this may be extended at managers' discretion. 
Important information
Accommodation at our

Park

is currently being upgraded as part of a rolling programme. This means that we accept your preference request for a particular location on the basis 

that it is subject to availability at the time of your stay. Should the chosen accommodation not be available at the time of your stay we will act reasonably in offering you either the nearest available equivalent or an alternative option which may mean a higher or lower price is payable.

 

All the information we collect and hold about you and members of your party will be used in accordance with our 

privacy policy

, available on our website.

Images on our website, and in our promotional material, are for illustrative purposes only.

We do our best to ensure that published information is correct when it goes to press. Please refer to our website (

www.safari-lodges.co.uk

) for the most up to date information.

This agreement and any dispute between us will be governed by and construed in accordance with the laws of England and Wales. You agree to submit to the exclusive jurisdiction of the Courts of England and Wales over any matter arising out of our agreement or your visit. You may choose to submit to the law and jurisdiction of Scotland or Northern Ireland if you are resident there. We must both act reasonably in selecting or agreeing any jurisdiction including any forum for dispute resolution.

Your stay will not give rise to any tenancy agreement between us.

Should any part of our agreement be deemed by law to be void, the remainder of this agreement will, if capable, continue in full force and effect. The headings in this agreement are included for convenience only and shall not affect its interpretation or construction.

In all cases, except personal injury or death, our liability to you for the total of all claims arising out of your break with us is limited to the cost of your booking less any, cancellation, amendment or separate charges. We will not be responsible for any matters that result from any unforeseeable events that are beyond our control.
Before you arrive
We recommend that, where possible, you pre-book any activities. 
Please check our website www.safari-lodges.co.uk  before you visit for all the latest information on opening times, and any added extras you may wish to book during your trip. 
Please get in touch if any member of your party has, or develops symptoms, of an infectious or contagious medical condition, such as Covid-19. If so, we have the right to: 
Refuse to accept your booking.

 

Cancel your break.

 

Ask any member of your party to refrain from taking part in certain activities.

 
Ask any member of your party to leave our 

site

 immediately, should we, at our discretion consider it necessary to protect the health of other guests, staff or the general public.

 

You should also advise our member of staff for first aid of any other special medical circumstances, such as a member of your party being terminally ill. Such information will be treated sensitively.

 
Pets  
You are not permitted to bring pets of any kind to the Safari Lodges accommodation.   
Arrival
& during your stay
Check in time is between 2.00pm and 4.30pm. The exact time will be communicated in the pre-arrival information email. If you'd like to visit West Midland Safari Park before you check-in, you can do so from the time the Park opens. You can see opening times at www.wmsp.co.uk
Credit/Debit Card Pre-Authorisation Policy
A pre-authorisation is a temporary hold of a specific amount of the available balance on a credit or debit card that is provided upon check-in. The pre-authorisation is not a charge and no funds will be debited from your account.
Upon checking in guests will need to provide a valid credit or debit card for pre-authorisation. The amount that we pre-authorise is £100 per lodge per night. When you give us a credit/debit card, the pre-authorisation guarantees us that the funds are available to pay for any charges incurred during your stay. A 'pre-authorisation' is not a charge. The guests' issuing bank/credit card company holds the pre-authorised amount temporarily from the available balance of the card holder's account. When you give us a credit/debit card, the pre-authorisation guarantees us that the funds are available to pay for any charges incurred. Charges could include; use of the mini-bar, and purchases or any damages to the lodge.
Charges will be calculated on check-out and discussed with the guest prior to departure. If no charges are incurred the amount authorised will be released back to your card, normally taking 5-7 working days, by your own bank or credit card company. Some issuing banks and building societies may take longer specially for cards issued outside of the United Kingdom.
If you have any queries or problems regarding the pre-authorisation after check-out, please contact your issuing bank/credit card company. West Midland Safari and Leisure Park accepts no responsibility for any bank or credit card charges should your account become overdrawn as a result of this
We reserve the right to charge guests the cost of replacing any items that are removed from the premises by them without consent. The charge will be the full replacement amount of the missing item, including any carriage charges. We reserve the right to charge guests the cost of rectifying damage, caused by the deliberate, negligent or reckless act of the guest to the Safari Lodges' property or structure. Should this damage come to light after the guest has departed, we reserve the right to make a charge to the guest's credit/debit card, or send an invoice for the amount to the registered address. We will however make every effort to rectify any damage internally, prior to contracting specialists to make the repairs and, therefore, will make every effort to keep any costs that the guest would incur to a minimum.
Accommodation 
You must use your accommodation and its contents with care and leave it in a clean and tidy condition on departure. An accommodation inventory is available in advance on request. We reserve the right to charge you for any extra cleaning, missing items or damage. We reserve the right to enter your accommodation at any time for any reasonable purpose, for example, to make checks, maintenance work or housekeeping. Your occupation is not exclusive. The members of your party and the allocation of guests in each accommodation unit must remain the same for the whole of your stay. The maximum number of guests in each accommodation type (as stated on our website) must not be exceeded. If it is, we may move those additional persons to another accommodation unit and will charge you or them the appropriate full charge for the additional accommodation, from the date your party arrived for the stay. 
Fire prevention 
The use of BBQs is strictly prohibited, and smoking is not allowed indoors or outside the Lodges. A £250 cleaning charge will be added if guests smoke indoors/around the lodges, including the decking area.
If you see or smell the effects of fire or smoke, please alert a member of staff immediately. Consider using one of our fire extinguishers or fire blankets if you are confident that you can do so without personal risk to assist with the containment of the fire until help arrives. 
The use of Chinese Lanterns and any other devices such as fireworks, explosives, or any other inflammatory material is strictly prohibited. 
WiFi 
We offer WiFi in our Lodges, however, the signal strength is not guaranteed. The facility is not subject to any particular security, and only has limited filtering measures and requires continuous parental supervision when used by children. We reserve the right to disclose your name and address to our internet service provider if we discover that you or a member of your party illegally downloaded content from the internet or otherwise engaged in unlawful activity whilst using this facility. 
Our animals 
Our animals and their wellbeing are of utmost importance to us. During your stay, their behaviour may be unpredictable; therefore, you should never enter (including extending a hand, arm, foot, leg or other bodily part) into an animal enclosure unless by prior arrangement and under the strict supervision of an animal keeper or Ranger. 
We have our own vets who work at the Park, so if you see an animal(s) which you believe has become injured, ill or distressed, please notify a member of staff as soon as possible. 
Our animal enclosures are constructed in accordance with strict safety requirements, our operating procedures are assessed independently every year. In the very unlikely event that an animal may present an exceptional risk to our guests or staff, we have specific contingency plans which will be activated. In those circumstances, staff will provide you with directions and advice, which must be followed at all times. 
We reserve the right to increase secondary boundary distances to comply with social distancing rules between our guests and animals. 
Behaviour and compliance with this agreement 
As the main booker, you are responsible for the behaviour of all members of your party. Behaviour should be in keeping with the family environment and should not be excessive, noisy or disruptive, especially at night.  Any social distancing rules must be complied with at all times. 
The consumption of alcohol & controlled drugs 
Our restaurants and bars are licensed in accordance with UK Licensing Regulations, with which we must comply at all times. 
We shall not serve or sell alcohol to anyone who is, or appears to be, under the age of 18 (and cannot prove they are over 18), or whom we, in our sole discretion, consider to have been drinking excessively. We will accept a photo driving licence, a passport or a proof of age scheme which carries the PASS logo hologram. 
We acknowledge that the moderate consumption of alcoholic beverages during your visit is perfectly acceptable. If you are bringing alcohol with you for consumption during your visit, the amounts should be limited to what might reasonably be expected to be consumed by each member of your party.  
Unless prescribed by a doctor or other qualified medical practitioner, you are not permitted to bring any controlled drug or substance into the Park, nor store or consume the same in our accommodation. 
Our staff are empowered by UK legislation and these terms and conditions in certain circumstances to seize any alcohol or other substance that they consider might breach UK legislation or our Terms and Conditions. They reserve the right to escalate incidents to the police if necessary. Any alcohol so seized will be returned to you when you leave the park. 
Catering Outlets and Retail Shops
Lodges guests can visit gift shops or catering outlets within the Safari Park during the standard opening hours. Items in these areas will be charged at full price and no discounts will be available to Lodges guests, unless a valid Annual Pass is shown upon purchase.
Unacceptable behaviour 
Offensive or illegal behaviour will not be tolerated and may result in the police being involved. Offensive or aggressive behaviour or language towards our staff, or, the animals in our care is not acceptable. We may ask you and/or any member of your party to leave immediately if your conduct results in police attendance or is considered by us to be inappropriate; likely to cause harm; or impair the enjoyment, comfort or safety of anyone; or is likely, in our belief, to breach any of this agreement. No refunds or compensation will be given in these circumstances and we reserve the right not to accept any future bookings from you or any member of your party. 
Child supervision and parental responsibility 
There must be at least one capable and responsible adult over the age of 18 in every lodge. You are responsible for the supervision of all members or your party under the age of 18. This is particularly important in all children's play areas, in licensed areas, close to waterways, near the hot tubs, when viewing our animals, and when in close proximity to large service vehicles. Adults leading parties with children who do not appear to have reasonable supervision of, or control over the children's behaviour may be asked to put appropriate arrangements in place or to leave the relevant facility. Children's activities are unsupervised unless otherwise stated. 
Child protection 
It is our policy to investigate any incident or allegation of concern or assist any proper enquiries about a child in our care or staying at one of our accommodation units and to refer the matter to an appropriate external organisation should we consider it necessary/appropriate. 
Facilities and activities 
We offer a range of facilities and activities which you may purchase separately. These are detailed on our website and the West Midland Safari Park website. These may be booked before your break or following your arrival by visiting our Reception Desk or Guest Services. 
All facilities and activities (including those contained within the price of your stay) are subject to availability. We operate a "first come-first served" policy so we cannot guarantee that you will be able to book a particular facility/activity for a specific time, or at all. Activities that take place outdoors are provided subject to appropriate weather conditions prevailing at the time the activity is to take place; our animals appearance is not guaranteed but every effort will be made to ensure the activity goes ahead. During winter months, the programme of VIP Experiences may be limited.  
We will not pay compensation where experiences or activities specified in your booking are unavailable. The general activity conditions, this agreement, and any special conditions we make known to you apply to any facilities and activities you book and must be complied with. These will be detailed on our website when booking and/or before/during the activity. 
You must ensure that any activity or facility selected by any member of your party is suitable for those who are taking part.  
Security of your property
We take reasonable steps to ensure the security of our Park and accommodation. We use CCTV and physical access controls to prevent where possible the security of our site, its accommodation or other buildings and facilities being breached. We are also aware of our statutory obligations found in the Hotel Proprietors Act 1956.
We draw your special attention to the following:
Your personal belongings including valuables are your responsibility during your stay with us.
You should take similar precautions to protect your property as you might reasonably take when at home, keeping valuables about your person or secure and out of site when left in our accommodation.
Items left in the Lodge or in our custody are at your own risk. We accept no liability for any accident, loss or damage to your property unless such loss, damage or accident is demonstrably due to our negligence or that of those for whom we are legally responsible. We will offer reasonable help to assist you in tracing lost items, however we can only keep lost items for 30 days.
In the event that you discover an insecurity or lose a valuable item of property, notify a member of staff as soon as possible.
You must lock your vehicle securely and remove all valuable items on parking.

If you believe you have lost an item during your stay please contact our Guest Services Hosts. Please provide your name and date of stay and we can check our logs.
The use of drones, powered model aircraft and gliders are not permitted on site as their use may cause distress and alarm to our animals. In certain circumstances and subject to us granting written authority the use of a drone in accordance with CAA regulations may be granted limited permission. 
Likewise, the use of powered and human-propelled methods of transport, which without limitation includes, bicycles, tricycles, cars, scooters, etc are strictly prohibited from use on any roads, tracks and paths that are used by other guests, visitors, staff, car parks and other thoroughfares. 
Image rights 
We hope you take advantage of the unique views, landscape, buildings and our animals by capturing images on your camera, smartphone or other similar devices, during your visit. We encourage you to share images with your friends and family, allowing them to share your experience as long as the images are used purely for personal and domestic consumption. This paragraph sets out the only circumstance in which the capture of any still or moving image is permitted without requiring additional permissions to be obtained from us beforehand. Any activity outside of this particular clause would need to fully comply with each or any of the following clauses: 
A. Before posing for images with members of our staff, or where they might be potentially compromised by an image taken of them, please be mindful to ask for their consent first.

 

B. You are not permitted to capture still or video images within our 

Park

, its accommodation or facilities for personal gain or any other commercial activity, unless authorised by ourselves in a written contractual undertaking agreed beforehand.

 

 

 

C. If we authorise the capture of still or video images, we retain the intellectual property rights in such circumstances, and reserve the right to claim a percentage of the sale of images in such circumstance. We also have he right to prevent the publication of any such image used in a manner that might unreasonably portray a false representation of actual events or be detrimental to the reputation of

West Midland Safari Park.

 

D. We may commission professional photographers, film crews and the media 

into the Park

 from time to time. You will not intentionally be included in any pictures or video footage of this type unless you are happy to do so. If you believe that your image has inadvertently been taken without your consent, please make it known to those responsible to arrange for your image to be redacted.

 

E. We hold the image rights and copyright for all images and material published on our web site, promotional products, and merchandising. It is not permissible to copy or reuse such material without first gaining our explicit authority first.

 
F. Any person found to have contravened any part of this clause will be required to leave the 

Park

, no refunds will be given, and we reserve the right to refer the matter to a court of law.




 
Food and beverages 
Food, beverages and other supplies described in menus and other communications are provided subject to availability and are not guaranteed. 
Any issues concerning your dining experiences should be directed to the Restaurant Manager/Supervisor in the first instance. We do not guarantee the availability of any food and beverage on site or any of our outlets to be operating to full capacity.  
Environment 
Please keep to prepared roads, paths and tracks at all times and treat all property and facilities carefully and appropriately. 
Safety 
We take all reasonable steps to ensure our Park is a safe place for you and your guests. 
We ask your cooperation and you to exercise some personal responsibility in the following circumstances by: 
The use of barbecues is strictly prohibited.

 
Take particular care not to do anything which might cause a fire – dispose of cigarettes responsibly.

 

Do not enter or attempt to use any facility that is closed.

 

Do not under any circumstances enter an animal enclosure unless authorised to do so and accompanied by one of our animal keepers or one of our Rangers.

 

In the event of an animal escape, please be prepared to be taken to a place of safety or asked to stay in your accommodation. You must ALWAYS comply with the instructions of our 

Wildlife

 staff at all times.

 

Be aware of the movement of service vehicles operating across the reserve at all times, particularly when they are passing groups or young children.

 
Our Reserve covers an extensive natural area. If whilst moving around it you observe any potential hazards, please report them to a member of staff as soon as possible.

 

Social distancing rules may be in effect during your stay.

 
Driving 
When driving around the Park, please give way to pedestrians and Safari vehicles, keep to the left and within the speed limit. Please use great care when driving. Sleepers, boulders, logs and posts are placed to prevent damage to the roadsides and unauthorised parking. 
No liability is accepted for any damage caused by these markers unless due to our negligence. All vehicles should be parked in specified areas. 
Vehicular access is required for emergency services and the Park's maintenance vehicles. We will not be liable for any damage caused to your vehicle if it is not parked in a specified area and it obstructs an emergency service vehicle. 
Smoking 
Smoking (including e-cigarettes) is not permitted inside any buildings (including accommodation). 
Natural inhabitants 
Please note and remember that our Park is spread across a wide natural environmental setting that has its own variety of wild native creatures such as badgers, foxes, snakes, bees, wasps, insects, spiders, rodents and ticks. 
We accept no liability for any disturbance, distress or damage to you or your property caused by wild animals and insects as listed above which are beyond our reasonable control. 
Dangerous and prohibited weapons 
No shotgun, knife, firearm, air weapon, archery equipment, fireworks (including sparklers), illegal substances or similar item may be brought onto the Park under any circumstances by you or anyone in your party. 
Military & general aviation 
Noisy military and other aircraft fly over our Park at times. You may experience noise from such activities from time to time. This is beyond our control. 
Some guests or services may arrange to arrive or leave by helicopter. When they do, a supervised designated landing area has been established. You should keep clear of any designated area when helicopters are about to land or depart and follow the advice of staff at all times. 
Compensation payable 
By booking you agree that we have the right either during or after your stay to recover from you, whether via the credit/charge or debit card used to pay for the stay or otherwise, the costs of: any property or accommodation damage, and/or any compensation we may pay to others, and/or any other costs, fees or levies which we may incur, resulting from you or any member of your party's action or inaction and from any breach of this agreement. 
Improvements and maintenance 
As we continually improve our facilities in our Park, you may find that: 
New experiences are on offer.

 

Listed facilities are temporarily closed for maintenance and/or improvement.

 

Due to operational, technical, weather-related or any other reasons beyond our control, any attraction or facilities may have to be closed, removed, altered in type or otherwise be unavailable at any time, without prior notice.

There is development or refurbishment work going on in certain areas of the 

Park

. Whilst we take steps to reduce the impact of such works, you may experience noise and visual disturbance, routine maintenance work is only carried out during the hours of a normal working day.

 

Maintenance work or housekeeping tasks are undertaken in and around your accommodation during your stay, although in such circumstances we try to minimise any inconvenience.

 

Different equipment or services are provided to that described in our brochure or other communications.



Our staff 
Our staff are dedicated to providing a fantastic and professional service. We have high expectations that they remain helpful and courteous at all times. They are trained in emergency procedures, equipped with communication radios, and should be able to provide help and direction in most situations.
In the very unlikely event that you observe a member of staff acting inappropriately, or you become involved in a dispute that an individual member of staff cannot resolve, please do not take matters into your own hands. Refer the matter to our Guest Services Team to assist you resolve the matter or escalate it to our Duty Manager if necessary.
Accessibility
We have endeavoured to ensure we can consistently deliver an inclusive environment for our guests where possible.  
Departure
You must vacate your accommodation by the time stated on your confirmation on your day of departure. Please return your keys to the Lodges Reception. You are welcome to continue to enjoy the facilities in the Park throughout your day of departure, but you must leave when the Park closes to the public. If you are planning to spend the rest of the day at the Park, you must move your vehicle from the Lodges Bay, to the standard Safari Park car park.  
Marketing
West Midland Safari Park is committed to protecting your privacy and security.  
We do not use cookies to gather and use personal information from our visitors. The cookies we use are necessary for the functionality of our website, some of which are used for tracking how many times our web pages are visited or to assist with the interactivity on our site. 
If you enquire about a potential booking by phone, we will only use your personal information to assist you to make a decision on whether or not to make a booking, we will not use it for another purpose without your consent. 
If you are contacting us to enquire about a particular deal or promotion, or offers that are available to certain types of people, professions, or organisations you will need to be able to demonstrate that you qualify for the promotion by providing additional information or by quoting a specific reference code.
Can we help?
If you need any help or have any outstanding questions prior to your stay, please email: bookings@safari-lodges.co.uk and we will ensure our team get back to you as soon as possible.
Any assistance you require, or concerns you have during your stay must be brought to the attention of your Guest Services Host. We can then ensure you receive prompt assistance so that you can continue to enjoy your break. Please note that we are not responsible for any matter of which you were aware of but failed to bring to our attention during your break.
Any reported matter which you feel has not been resolved during your stay, should be advised in the first instance by email to: bookings@safari-lodges.co.uk within 7 days of the end of your stay. In such cases, we will only be able to correspond with the lead person named on the booking. We will not enter into further correspondence on any matter appropriately resolved during your break and accepted as such by you.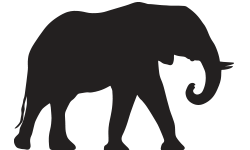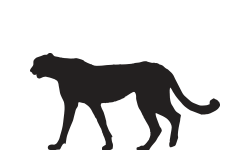 REGISTER FOR THE LATEST UPDATES AND BOOKING EXCLUSIVES
Be the first to know all the latest details & availability!